I think that this world would be an extremely dull place if I didn't have my mum.
I wouldn't survive motherhood without her. There were so many tricks I learned from her that made me a better parent to my kids and a better wife to my hubby – home remedies, classic cleaning tips, cooking tricks, recipes and more! I also learned how to be more frugal when doing groceries, budgeting and cooking.
When it comes to leftovers, my mum always told me to be smart about it because it will make or break your budget. I grew up seeing her cooking a new meal  and not tossing out food unless it's already bad. Back then, we didn't even realise that she was feeding us the same thing!
So, whenever there's a  huge occasion coming up I always make sure to prepare for leftovers. The trick is in storing them properly! Here's how I make sure no food goes to waste….
1. Freeze
Before anything else, you will need to store your  leftovers properly. Put them together in one spot in the fridge and organise them to be at the front so you don't lose them at the back of the fridge several days later! Click here for more tips on how to store leftovers properly.
2. Organise an informal get together (also known as a leftover party)
Invite your friends over and serve up all your leftovers to share. They might go through them quicker than you thought.
3. Go on a Picnic
A picnic is a great way to use some of those leftover salads and cold meats, especially if there are kids around.
Leftover cheese? No worries! Toss those hard cheese chunks to soups, goat cheese on salads or use leftover cheese for some yummy Mac n' Cheese. Just make sure you store cheese appropriately. Check out the Food Savers page at Woolworths for more tips on how to reuse leftover cheese.
5. Make Mouthwatering Sandwiches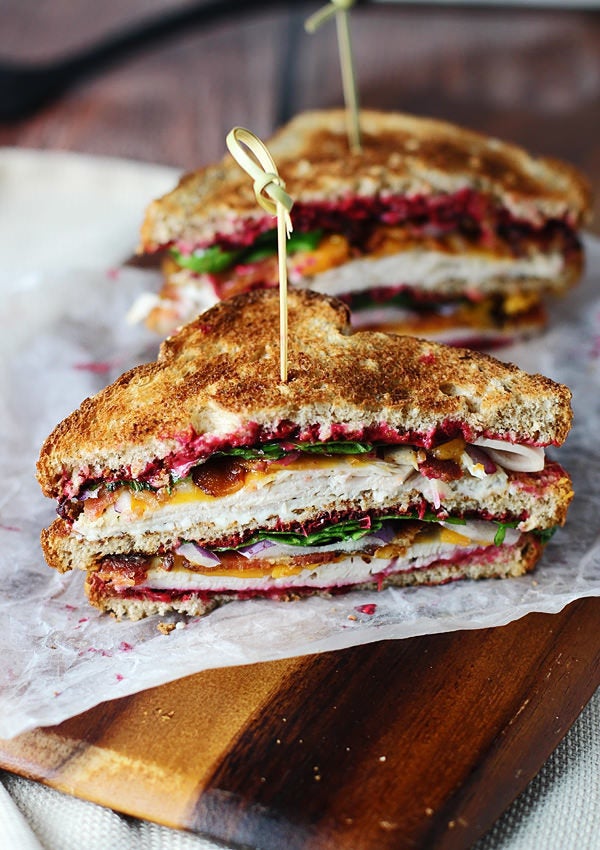 You can pretty much chuck anything and everything into a sandwich: perfect for leftovers. Check out some healthy sandwich ideas here.
6. Level it up with Toasties
This is a delicious festive treat to use up the remaining meat and some sauce you have hanging around. If your hubby loves meat then this recipe will blow his mind!
More Leftover ideas on the next page!