There are a lot of weird things in this world, but can you believe that some things get stuck up in some butts? 
Yep, you read that right.

I actually don't get why people could get a bit creative with the things they do on the south side. I can't even stomach the thought of a suppository being shoved in my backside!

Here are some of the WEIRDEST and the BIGGEST things to get stuck up on people's butts:
1. A Vibrator – and a Pair of Tongs
When she/he says, "Go deeper", so you grab the closest thing to you in the heat of the moment. I can't believe the tongs were included! Or were they just too mortified to go to the Emergency Department and tried to fix it themselves….. hmmmmmmmm
2. Barbie
"Ill play Ken, you be Barbie"

Poor Barbie, her pretty face was only good for the butthole!
3. A Pint Glass
This was a "Yeah The Boys" moment.
4. An Egg?
"It's for a science project, I swear," I bet that egg should've been hard-boiled after 5 minutes.
5. A tape
Gotta preserve the classics. Oooh, diagonal goodness.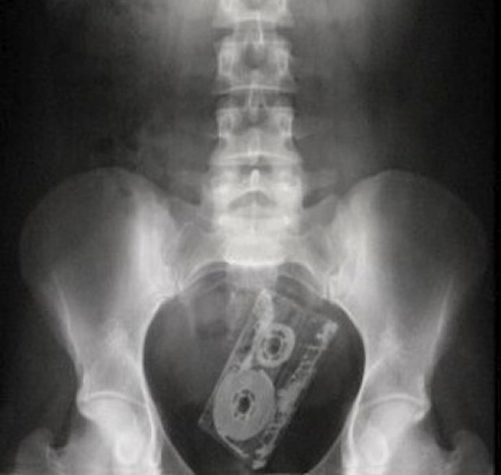 More insane butt action next page…